190 – Dan Costantino–Sales Executive and Real Estate Investor
In this episode, I interview Dan Costantino. Dan is a full-time sales executive who began investing in real estate in 2013. Since then, he has successfully flipped two single-family homes and acquired six rental units! Dan started investing in real estate to build a solid financial foundation for his family. Dan believes in building his business with hard work and integrity, an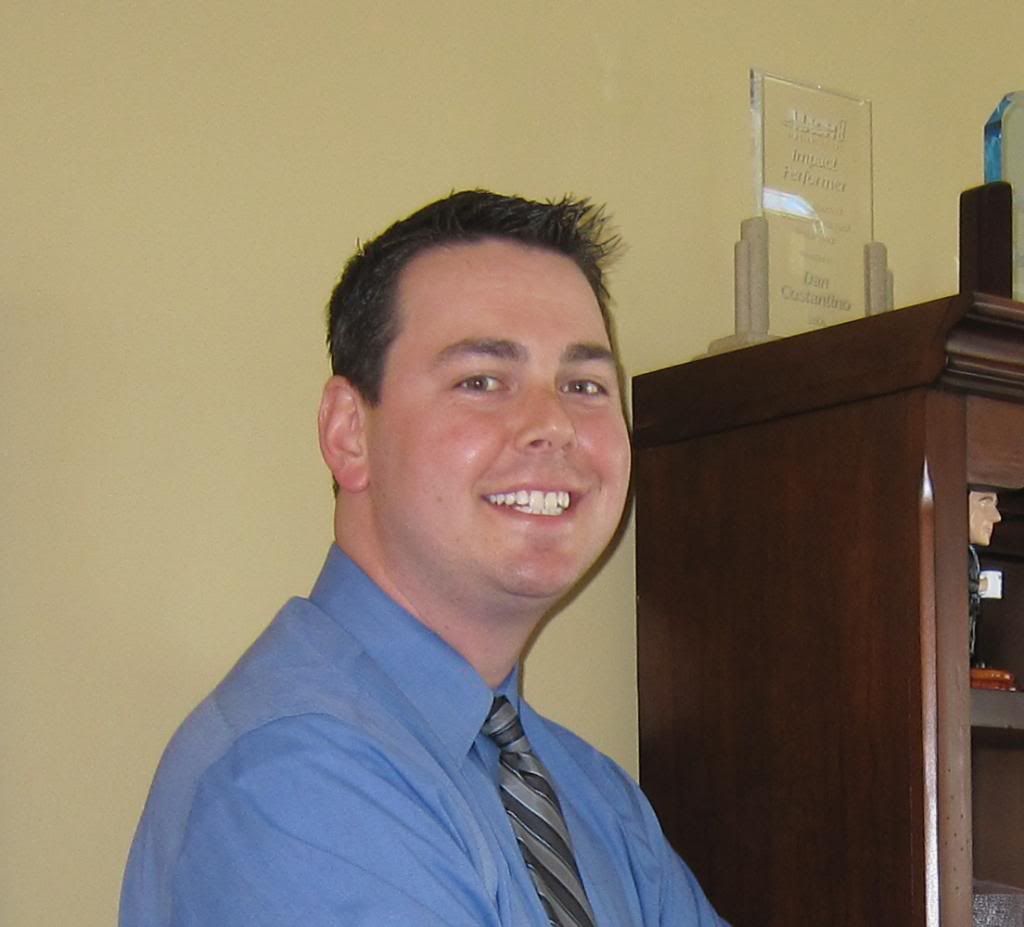 d his story is particularly inspiring for new real estate investors. He is brand new to the business, but has done so much and found immediate success!
Dan has worked in the shipping-and-supply chain business since 1999 and still has a full-time job as a sales executive in the industry. He talks about always looking for something more, and how listening to Rich Dad, Poor Dad in his car and watching flipping shows inspired him to start investing in real estate, although we both agree that the flipping shows you see on TV are much more dramatic and eventful than what you actually experience in the business.
As Dan got his start in real estate, he paid a lot of money educating himself, and even admits to spending too much money. He does thinks that going to intensive bootcamps for just a few days can be very useful, as long as you can take that knowledge and put it into action. Dan gives an excellent example: one of his gurus was "queen of rehabs" Robin Thompson, who helped him negotiate the very successful sale of his first flip.
Dan and I also discuss showing a house before the rehab is done. This is a hotly debated issue, but Dan says he absolutely would show houses before they're done, and has in fact sold both of his flips this way. He points out that people that live in the area will notice the house improving over time, and don't necessarily need to see the finished product before they buy, although it does have to be close to completion.
Next, Dan gives us a play-by-play of his very first deal. After taking a few classes, Dan quickly took massive action, connected with realtors, and bought his first house through a realtor for $49,000. The house was listed on Fannie Mae and had just had a massive price drop. To finance the flip, he used a home equity line of credit. He determined the After Repair Value after having his realtor provide him with a market research report, and then cutting it by $15,000-$20,000 just to be conservative. New real estate investors often worry about guaranteeing they will make money from a flip, and Dan walks us through how he felt confident about this during his first deal. He estimated repairs using a property repair sheet that he got from a class, and then took two contractors through the house. He made estimates using the 70 percent rule; estimating that the house would sell for  $125,00, he took 70 percent of that minus repairs to calculate his maximum allowable offer. He ended up choosing a good general contractor, getting other contractors for specialized things such as the exterior painting, and paying a total of $42,000 in rehab costs, which did go over budget.
Dan emphasizes the importance of a great support system for a new real estate investor. His stepfather is a general contractor, and he helped him a lot during the process. In fact, when Dan got scared that he would lose money and almost walked away from the deal, his stepfather took him through the house and gave him the confidence to go through with the closing.
Dan and I talk about the importance of finding a good contractor whose estimates match your calculations. Getting a very high bid from one contractor can be terrifying, but does not mean you should walk away from the deal! You should always get at least a couple of bids from different contractors.
The most difficult part of Dan's first rehab was repairing the wet basement, but he ended up saving a lot of money following his stepfather's advice.
So, here is a recap of the figures of Dan's first flip:
Acquisition (including closing costs): $52,571
Rehab (including all contractors): $41,900
Holding Costs (using his own cash): $1,484
Selling Costs (transfer taxes, etc): $2,088
TOTAL COSTS: $98,045
Sales Price: $124,829
PROFIT: $26,784
By doing this incredible first deal, Dan essentially got paid to get an education in real estate by taking action. And to think that he almost walked away from it!
However, Dan explains that the Rich Dad, Poor Dad two-year program had cost him about $27,000. I find this unbelievable, and I need to emphasize that there is free or much cheaper education on real estate available, such as the Bigger Pockets program. Dan and I both agree that there is no reason to spend $27,000 on education; first, educate yourself for free or cheap, perhaps by doing a bootcamp for a couple thousand dollars, and then focus on finding a reasonably priced mentor to help you get started.
Since that first flip, Dan has done one more rehab project, which was less profitable than the first because he ran into issues with contractors. Just like Dan, I definitely had trouble finding a good, reliable contractor at first, but it is essential to be able to let people go until you find a contractor who shares your work ethic. Dan is also renting out six units, because buy-and-hold investing just made more sense for those properties.
Going forward, Dan hopes to flip four houses per year and to build a rental portfolio using creative finance methods.
Finally, Dan explains how he maintains his real estate business while still holding a full-time job. He says it is important to outsource and automate tasks such as direct mailing campaigns as soon as possible. He has sent out a couple thousand letters since he started, and found three deals through his direct mailing campaign. He also now has a virtual assistant responding to calls using a script he provides.
Here's Dan's advice to people who want to get started in real estate:
keep your start-up costs low
don't start multiple LLCs unless you have multiple assets to protect
go to your RIA
send letters (find addresses using ListSource; 100 letters per week is ideal)
network
I really want to thank Dan for being so generous in answering questions about how he got his start and I think this interview will be a HUGE help to people eager to get started!
I can't wait to talk to Dan again in a couple of years because I am positive he is going to be rocking it!
Contact Dan at djc.dannic@gmail or through his acquisitions website.
Links